413
Area
With a purpose to build the future of payments, we are a team of highly skilled and innovative professionals located in Vilnius, Lithuania.
We are the Core Payments Platform Tribe with an ambition to make payments smarter, simpler, and more scalable by blending traditional ideas with a modern twist, and that is what makes us a wonderful place to work. Are you up for the challenge?
We are looking for a collaborative team member with an analytical mindset, excellent communication skills, and a can-do attitude.
You will:
Perform a requirements analysis and ensure solutions meet business needs and requirements
Evaluate business processes and requirements, uncover areas for improvement, develop and implement solutions
Gather critical information from meetings with various stakeholders, produce valuable reports
Stay up to date on the latest processes and IT advancements to automate and modernize systems
Conduct meetings and presentations to discuss ideas and findings
Document and communicate the results of your efforts
Effectively communicate your insights and plans to cross-functional team members and the product owner
Coordinate projects, develop project plans, monitor performance and deliverables, ensure the completion of projects
About you:
2+ years of experience as a business analyst, e.g., with a focus on back-end deliveries, data, or API
Possess solid analytical skills with the ability to collect, organize, analyse, and present different information with attention to detail and accuracy
High analytical and conceptual thinking skills
The ability to influence stakeholders and work closely with them to determine acceptable solutions
Effective documentation skills
Fundamental analysis and conceptual thinking skills
Good planning, organizational, and time management skills
Advanced English language skills
We offer
Monthly salary range from 2680 EUR to 4020 EUR gross (based on your competencies relevant for the job).
Additionally, each Danske Bank employee receives employee benefits package which includes:
Growth opportunities: professional & supportive team, e-learnings, numerous development programs; (incl. professional certificates); 100+ professions for internal mobility opportunities.
Health & Well-being: a diverse, inclusive, work & life balance work environment; health insurance from the first day of employment; mental well-being practices; partial psychologist counselling compensation; silence and sleep zones at the office; game rooms.
Hybrid working conditions: home office budget (after the probation period); modern Danske Campus workplace developed with anthropologist for the best employee experience.
Additional days of leave: for rest, health, volunteering, exams in higher education institutions, and other important activities. Moreover, for seniority with Danske Bank.
Monetary compensation package: accidents & critical diseases insurance; financial support in case of unfortunate events, travel insurance; IIIrd Pillar Pension Fund contribution.
Additional days of vacation
20+ community hobby clubs
24/7 gym services and group trainings
Health insurance from the first day of employment
Monthly gross salary
Gross/mo
  € 2680 - 4020
Location
Vilnius, Vilniaus apskritis,

Lithuania



Contact person
Evelina Malasauskaite
+37067091310 evmal@danskebank.lt
In Danske Bank Lithuania we gathered smart, innovative and open colleagues with can-do mindset, who are reimagining banking services and creating an ingenious product portfolio, and at the same time – ensure smooth daily operations of the entire Danske Bank Group.

Consider us as "the engine of the bank" – while we do not provide banking services to customers in Lithuania, we are the brain and muscle behind many of Danske Bank's services to our global customers. Our high-quality delivery and can-do approach led us to becoming a strategic site for Danske Bank, an international community of 22,000+ colleagues worldwide.

Danske Bank Lithuania is Danske Bank's strategic unit, providing finance, IT and global business services to serve our customers worldwide. We are on a journey to push the banking boundaries and make constant improvements in how we operate. We aim to do this by combining the best of two worlds: the strengths of what Danske Bank has built over 150 years and the approach of start-ups to what we are going to create in the future.

We see diversity as our potential, and the cornerstone of our company's success, that will ensure our continued competitiveness and innovative strength.

We try to create an inclusive workplace where differences are our strengths and where people feel valued and can realise their full capabilities.

Because of that, the critical focus point for us is to be able to recruit, develop and retain employees without attaching any specific labels to them.
---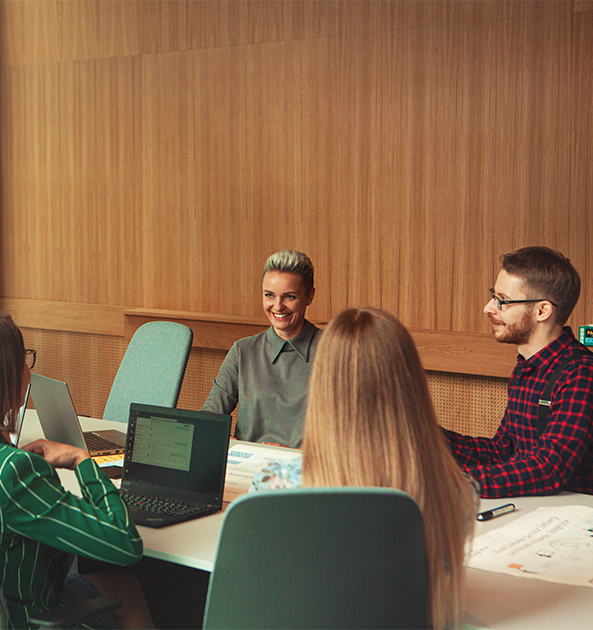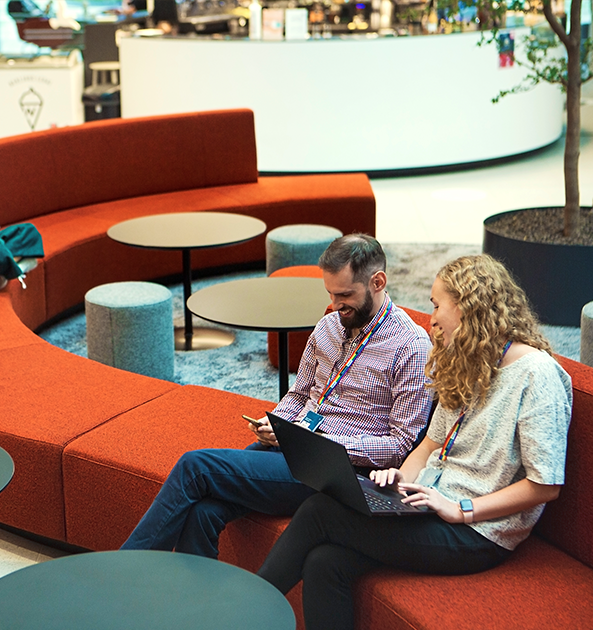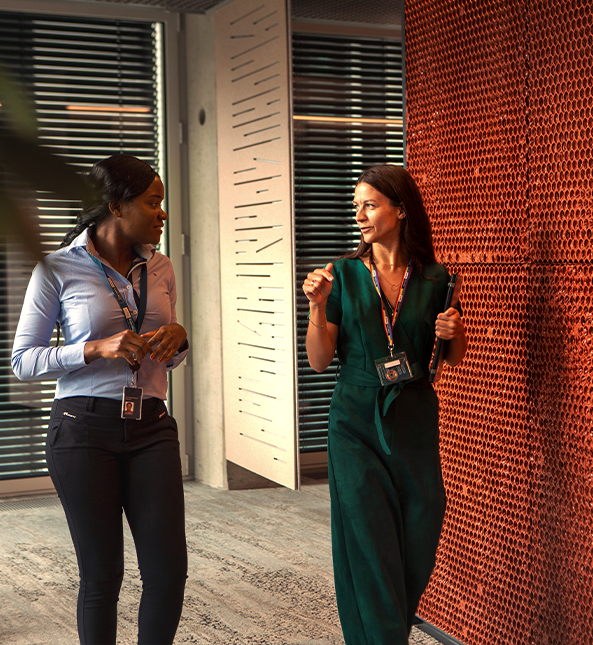 ---