433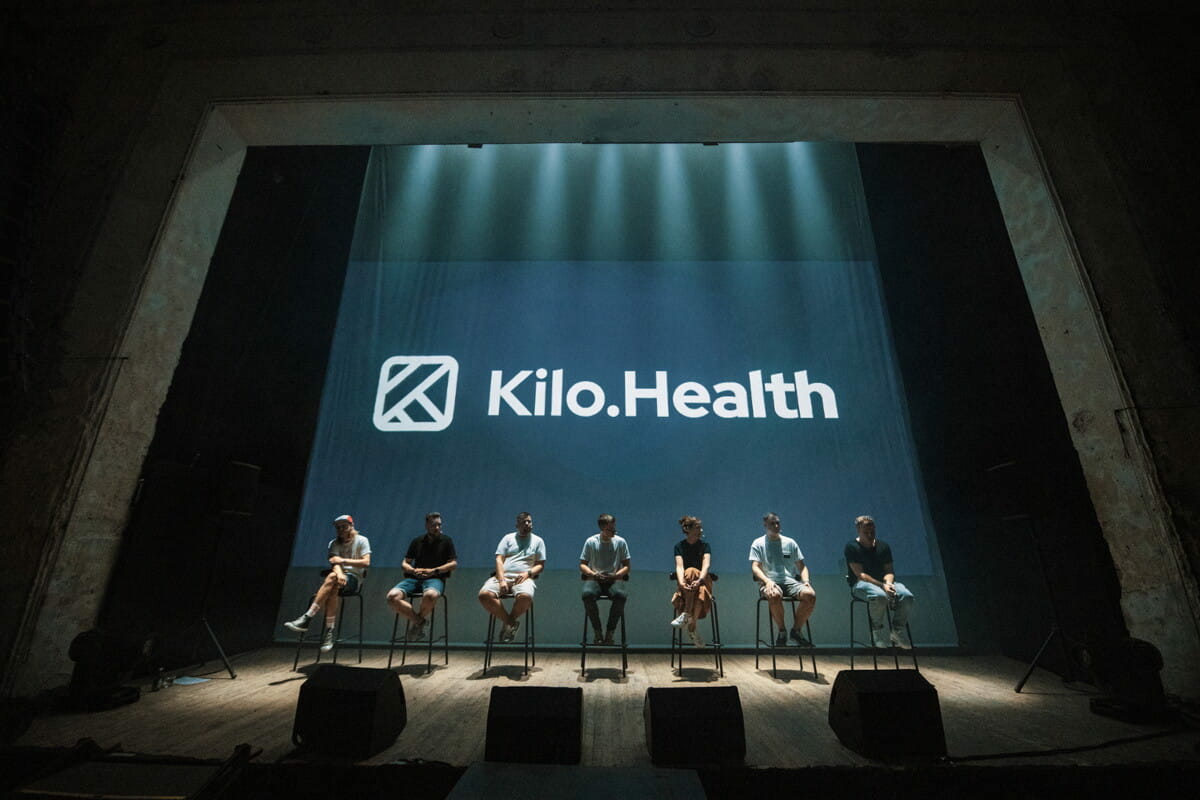 Description
We are looking
We are looking for an Engineering manager to join a freshly formed Enablers team. You will work with our newest product teams to tackle engineering difficulties, provide quick solutions, and launch new exciting products.
If you can juggle multiple projects at the same time, inspire and unite your team, understand engineering basics (doesn't matter if you haven't written a single line of code in your life), and, most importantly, want to help millions of people across the world make their lives better and healthier – you might just be the right fit for us.

Get ready to
Lead a cross-functional team of software engineers – Front-End, Back-End, Mobile, and QA

Build trust and commitment among team members and set the direction they move on

Help your team grow professionally and personally, conduct performance and compensation reviews

Work closely with our newest product CEOs, engineering managers, or engineers to help them solve engineering-related problems

Own delivery planning, scope breakdown, and execution

We expect you to
Have experience leading multiple engineering projects

Have strong people management skills – hiring, giving feedback, driving continuous improvement

Have a solid understanding of software engineering – even if you haven't written code in the past

Be able to work in a fast-changing environment

Have excellent communication skills

Have no fear of failing

Never kill the vibe

Salary
Gross salary range is 5000-7500 EUR/month.
Location
We have plenty of amazing offices you can choose from: our awesome headquarters in Vilnius, offices in Kaunas, Klaipėda and Berlin! Woke up in the morning and decided that you don't want to go to the office? No problem! You will have an opportunity for a hybrid work model.
Want to work completely remotely? Why not, let's do it! Let's make your working experience as comfortable as possible!


Talking about perks:
We will spoil you! Get ready for numerous perks: a fridge full of food, frequent community events (both online and offline!), an office gym and much more.
Not feeling like going to the office? Work remotely from wherever you want! And we got you covered for whenever you feel office-sick – monthly taxi budget will wait.*
Bond with your team or just work and vacation on teambuilding and workation trips. All you need to do is choose a destination, kick back, and relax while we cover the rest.
Take 5 extra DAYS OFF to recharge. Use them whenever you need – no questions asked. A healthy, happy, and well-rested you is the goal.
After 6 months at Kilo Health, we'll ask you to choose a plan from the company-covered private health insurance. Cover all your extra health and wellness needs on us.*
Get ready to create impact through progressive and innovative healthtech products with our quality over quantity mindset. Take it slower to create something better.
Freely initiate change, suggest new approaches, and skyrocket with exciting challenges in our fast-growing healthtech environment.
Get ready to roll in our easy-going, inclusive atmosphere with informal and laid-back communication. We keep it casual, so please, no suits and ties at the office.
If you uncover a hidden super talent while you're with us – we're all for it! We'll do everything we can to support your passion and help turn it into an ultimate career change.
Want to polish up on your qualifications? Join the Kilo Academy to learn from our top specialists or schedule a 1-on-1 knowledge-sharing session or simply borrow a book from our extensive library. Knowledge is power, and we're here to share it.
*additional conditions apply based on your residence location.