3511

Skelbimas

Atlygis/Miestas

Apie įmonę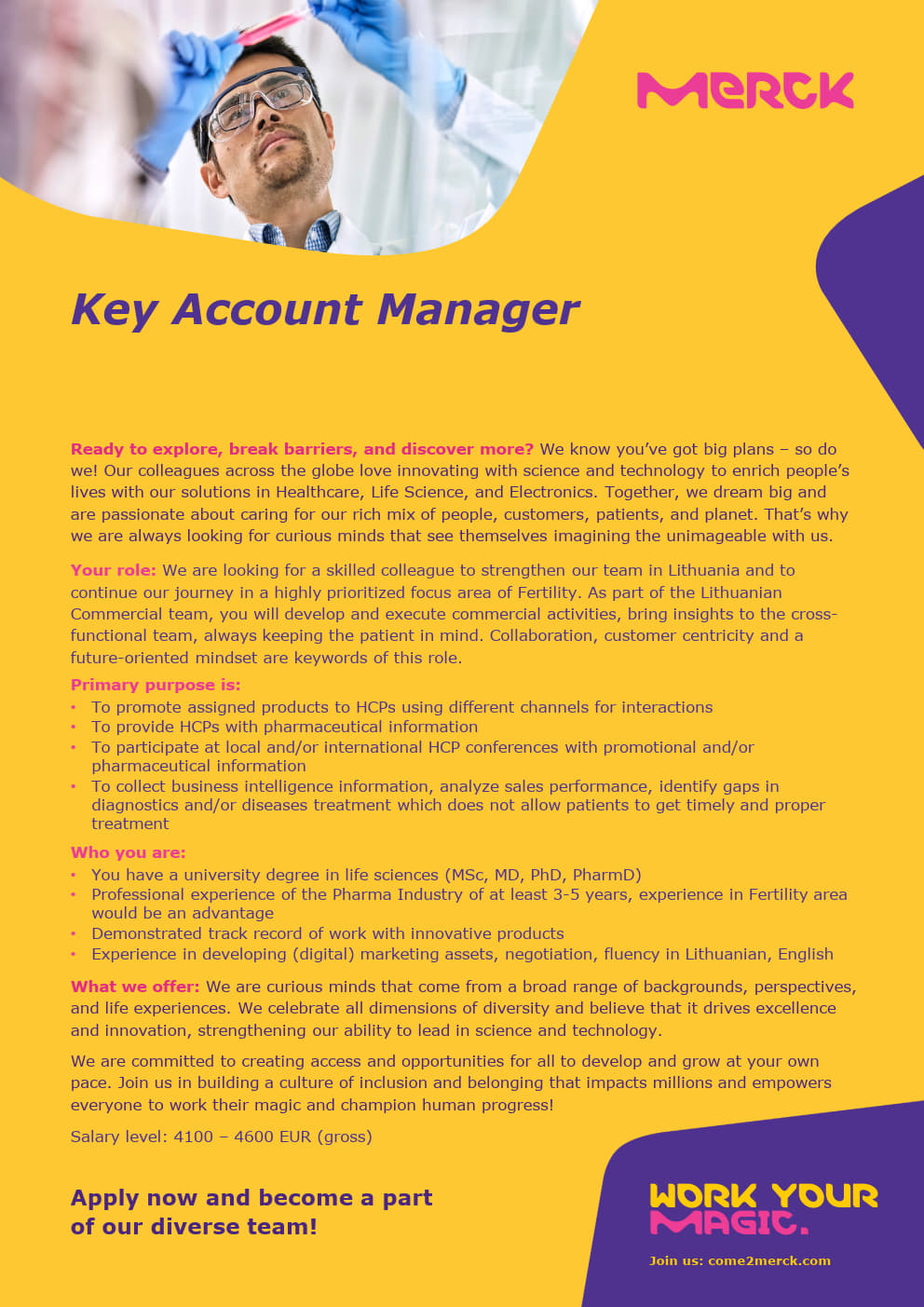 Mėnesinis bruto atlyginimas
Bruto/mėn.
  € 4100 - 4600
Vietovė
Vilnius, Vilniaus apskritis,

Lietuva


Smolensko g. 10D-14, LT-03201 Vilnius
Kontaktinis asmuo
Guna Bendika
+371 2202 5145
A career at our company is an ongoing journey of discovery: our 60,300 people are shaping how the world lives, works and plays through next generation advancements in Healthcare, Life Science and Electronics. For more than 350 years and across the world we have passionately pursued our curiosity to find novel and vibrant ways of enhancing the lives of others.
United As One for Patients, our purpose in Healthcare is to help create, improve and prolong lives. We develop medicines, intelligent devices and innovative technologies in therapeutic areas such as Oncology, Neurology and Fertility. Our teams work together across 6 continents with passion and relentless curiosity in order to help patients at every stage of life. Joining our Healthcare team is becoming part of a diverse, inclusive and flexible working culture, presenting great opportunities for personal development and career advancement across the globe.
Daugiau jūsų paiešką atitinkančių rezultatų: