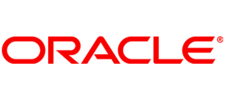 Skelbimas

Atlygis/Miestas

Apie įmonę
SECURITY OPERATION CENTER (SOC) ANALYST
The Oracle Cloud Infrastructure (OCI) team can provide you the opportunity to build and operate a suite of massive scale, integrated cloud services in a broadly distributed, multi-tenant cloud environment. OCI is committed to providing the best in cloud products that meet the needs of our customers who are tackling some of the world's biggest challenges.
We offer unique opportunities for smart, hands-on engineers with the expertise and passion to solve difficult problems in distributed highly available services and virtualized infrastructure. At every level, our engineers have a significant technical and business impact designing and building innovative new systems to power our customer's business-critical applications.
What is Security Products Group at OCI?
OCI Security Products Group is building comprehensive product portfolios to protect customers' cloud environments with innovative approaches and hyperscale efficiency. Our core security pillars are: customer isolation, data encryption, security controls, visibility.
Our vision is to build the most secure cloud environment for our customers to build their applications confidently on top of OCI. We are making strategic decisions to heavily invest on detecting system vulnerabilities and threat activities, correlate and analyze problems, then remediate, notify and block attacks from malicious actors against the customer cloud environment.
We offer a rich set of services to help our customer to secure their data, flexible access to their environment, detect the vulnerabilities and treats in their environment, source code, applications and containers, take remediations to protect customers based on the industry best practice such as CVE and CIS. Our solutions will ensure customers confidently build their business in Oracle Cloud.
https://www.oracle.com/cloud/products.html
Papildoma informacija
Responsibilities:
Monitor and analyze data flow to identify and block malicious behavior and activities
Identify risk areas that will require vulnerability prevention
Document all actions are taken as part of an incident investigation
Provide updates and identify threats to the organization
Work closely with other teams to support the incident management process
Continuously improve processes through automation and creation of tools
Troubleshoot platform and customer integration issues
Responsible for upholding Zenedge's Business Code of Ethics
Preferred Skills and Requirements:
Must be able to read, write and speak English fluently, including technical concepts and terminology, additional languages a plus
Understanding of IT operations: help desk, endpoint management, and server management
Strong understanding of security incident handling processes
Meticulous reporting skills
Understand the applicability of software vulnerabilities, such as the OWASP Top 10 threats and WAF understanding
Working HTTP/HTTPS knowledge
Hunt for malware and identify indicators of compromise
Analyze attacker tactics, techniques and procedures (TTPs)
Experience configuring and implementing technical security solutions, such as firewalls and intrusion detection systems
Experience monitoring and analyzing network traffic, host-based security appliance logs and IDS alerts is a strong plus
Hands-on technical experience with internetworking/data center operations including Network Protocols, TCP/IP, OSI Model, UNIXLike.
Potential for exposure to Network Security (e.g. Web Application Security, AAA, VPN, DDoS, Malware, Application Firewalls, etc)
Content on these Oracle Cloud Infrastructure pages is classified Confidential-Oracle Internal and is
intended to support Oracle internal customers & partners only using Oracle Cloud Infrastructure.
Qualifications:
Bachelor's Degree in an Informatics Engineering or in a related field preferred, equivalent work experience in a related field
3+ years experience in a professional technical support role or equivalent experience, working with relevant technologies
Physical Demands and Work Environment
Working in an environment where work hours are scheduled shifts corresponding to forecasted customer activity. This role may be required to work outside of core business hours, including early morning, late evening, overnight, weekends, and/or holidays as needed.
Occasional travel may be required (5% of work time)