447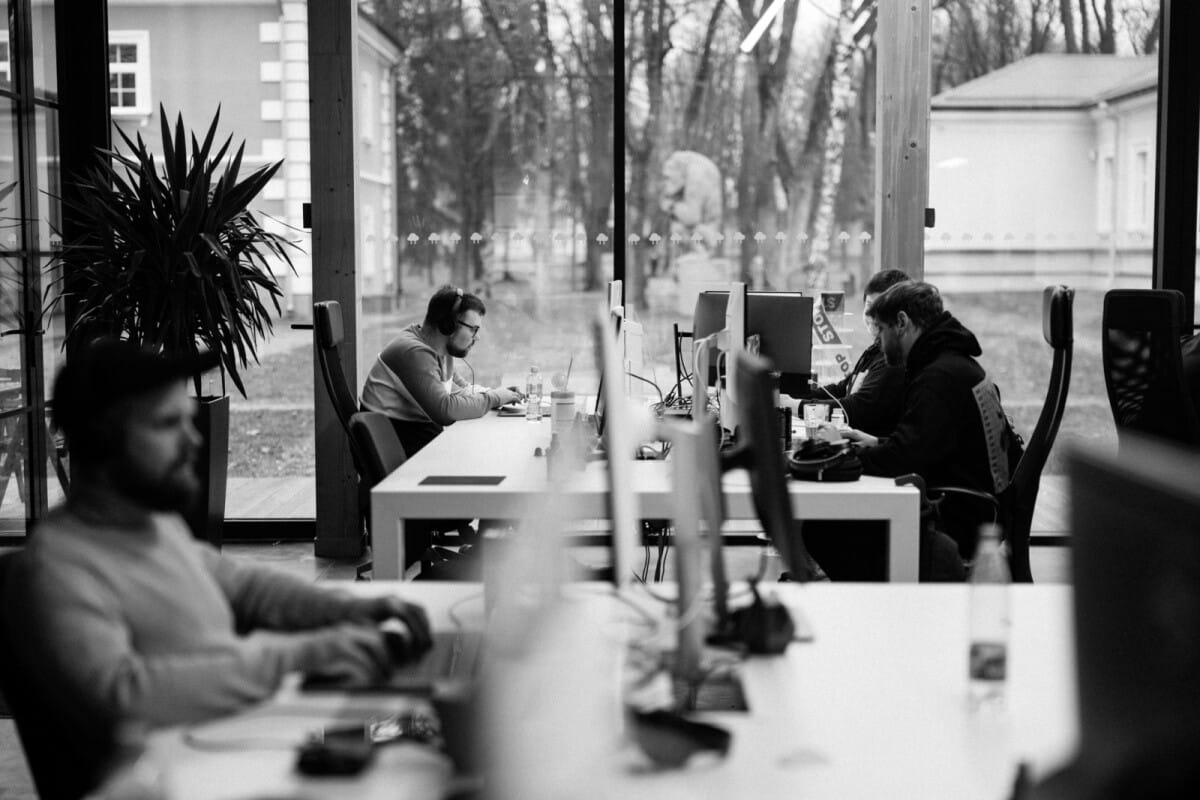 Skelbimas

Atlygis/Miestas

Apie įmonę
Description
Get ready to
Own some part of entire DevOps platform, on which more than 100 developers rely on for their day-to-day workflows
Improve our current tools, solutions and documentation
Plan for KILOs architectural future
Look for innovative ways to solve issues your team members might have
We expect you to
Be proficient in some of the things listed below.
Primary platforms and tools we use:
Amazon Web Services
For CI/CD: Gitlab pipelines and Gitlab runners
We deploy to EKS, self-hosted K8S and some older projects to EC2 instances
Internal tools/projects and products are built into cloud native containers using Heroku Buildpacks
For monitoring/logging we use ELK / Prometheus+Grafana
Docker for runner images and development environments
Salary
Gross salary range is 2900–7000 EUR/month.
Location
We have plenty of amazing offices you can choose from: our awesome headquarters in Vilnius, super cool offices in Kaunas, Klaipėda and Berlin! Woke up in the morning and decided that you don't want to go to the office? No problem! You will have an opportunity for a hybrid work model.
Want to work completely remotely? Why not, let's do it! Let's make your working experience as comfortable as possible!


Talking about perks:
We will spoil you! Get ready for numerous perks: a fridge full of food, frequent community events (both online and offline!), an office gym and much more.
Not feeling like going to the office? Work remotely from wherever you want! And we got you covered for whenever you feel office-sick – monthly taxi budget will wait.*
Bond with your team or just work and vacation on teambuilding and workation trips. All you need to do is choose a destination, kick back, and relax while we cover the rest.
Take 5 extra DAYS OFF to recharge. Use them whenever you need – no questions asked. A healthy, happy, and well-rested you is the goal.
After 6 months at Kilo Health, we'll ask you to choose a plan from the company-covered private health insurance. Cover all your extra health and wellness needs on us.*
Get ready to create impact through progressive and innovative healthtech products with our quality over quantity mindset. Take it slower to create something better.
Freely initiate change, suggest new approaches, and skyrocket with exciting challenges in our fast-growing healthtech environment.
Get ready to roll in our easy-going, inclusive atmosphere with informal and laid-back communication. We keep it casual, so please, no suits and ties at the office.
If you uncover a hidden super talent while you're with us – we're all for it! We'll do everything we can to support your passion and help turn it into an ultimate career change.
Want to polish up on your qualifications? Join the Kilo Academy to learn from our top specialists or schedule a 1-on-1 knowledge-sharing session or simply borrow a book from our extensive library. Knowledge is power, and we're here to share it.
*additional conditions apply based on your residence location.


Recruitment process
Your route to Kilo Health:
Is it a match? We will begin with a 45-minute call. Our HR will tell you more about the position and get to know you.
Talk techY to me. Next is a 60-minute technical interview to establish what skills you already have – and what you could learn from us.
Do Kilo shoes fit? Finally, you will see what working at Kilo Health feels like during a 6-hour test day. You will complete a task, get it reviewed, and hang out with your potential new team. For each of these tasks, you could either come over to our Aludariai office, or we could meet remotely.

What's next?
We can send you an offer or have some more discussions. This is entirely up to you. We want you to feel confident with your decision and make the right choice. Can't wait to see you at Kilo Health!
*Please keep in mind that the process might be flexible for us to get to know each other 🙂