507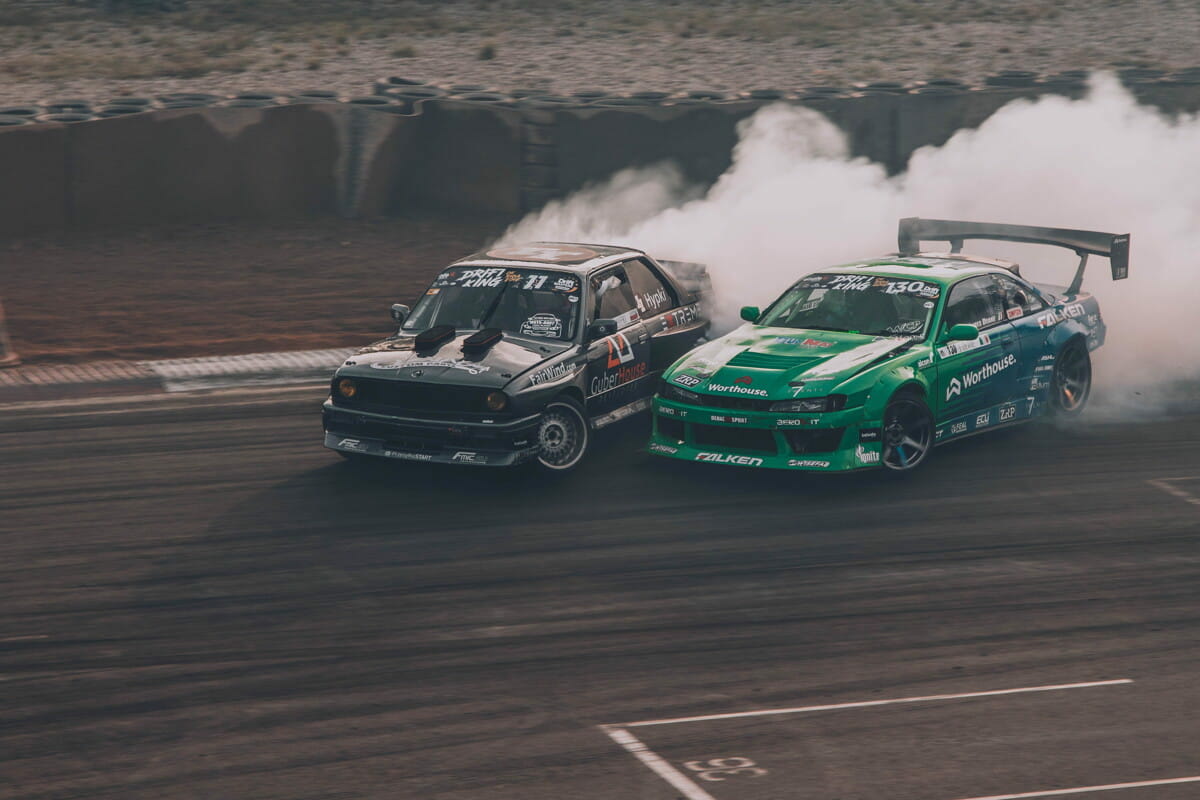 Skelbimas

Atlygis/Miestas

Apie įmonę
Description
Zenitech is a dynamic, experienced, multinational team of technology and advisory professionals, a proud partner with today's blue-chip brands and tomorrow's leaders. Our goal is to help companies find the best and most efficient solutions, create new and develop existing products.
Currently, we are on the lookout for a MongoDB database engineer who will join our team and will work with one of our clients from the World-known Automotive Racing Industry! Our client's goal is to host a motor racing competition and sports series as well as provide live translations during racing events and ensure data transmission quality. Our engineering team will be working on large-scale database systems, providing solutions and managing processes of live racing translations.
What you'll do:
Understand and convert company needs into technical specifications, then use those specifications to create beautiful, effective, and scalable solutions.
Work on monitoring and tuning Query / Database, replication performances.
Manage database security by applying updates and security patches.
Implement file space monitoring and auto-growth configuration.
Work closely with the team to find and use the best backup and recovery methods.
Be proactive and results-oriented with a strong passion for technology.
Be a sparring partner for the client in taking technological and design decisions.
Apply knowledge of professional software engineering practices for the full software development life cycle, including coding standards, code reviews, source control management, build processes, and testing.
Skills and qualities we appreciate:
Experience working with MongoDB (NoSQL) for at least 2-3 years.
Strong understanding of relational database design and optimization.
Strong expertise in configuring schema and data modeling in MongoDB.
Excellent SQL and NoSQL query skills.
Knowledge in managing database security.
Strong knowledge of Unix/Linux environments.
Experience with agile development methodologies and test-driven development.
Teamwork, communication, and attention to detail.
Willingness to help and share your knowledge.
Eagerness to mentor fellow colleagues and provide constructive feedback.
Proactiveness in the delivery process heading shoulder-to-shoulder with the architects, the tech leads, and your teammates.
What you will find at Zenitech:
💰 2500 - 5570 Eur Gross monthly salary based on your competency level.

😎Hybrid working model with an opportunity to work from the office or from home (WFH budget for home equipment).

🎧 Flexible working schedule and workspace.

🧘‍♂️ Private Health Insurance including 10 psychotherapy visits.

🤸🏻‍♂️ A community-first values: quarterly teambuildings, health-related initiatives, community events.

🌼 A culture of continuous growth: training budget & additional training days.

🤝 People Lead system for your personal development.

💬 Referral program with bonuses.

🍔 Open beer fridge on Fridays, team lunch every Thursday, snacks.

✍🏻 Mentorship program and ZeniGrow internship academy.

💼 Pension Plan.

🌊 An opportunity to work abroad for up to 180 days.

🏅 Agile mindset & flat organizational structure.

🏓 Foosball, table tennis, board games, and poker nights.

🚴🏻‍♀️ Parking space depending on your working model, secure bike parking & a secret place for a shower after a good workout!

🐰 Pet-friendly office.

---
Diversity, Equity, Inclusion and Belonging at Zenitech: 🎗

Zenitech is proud to have a widely diverse team. We are committed to creating an inclusive environment where everyone feels comfortable to be themselves and each person is valued for their skills, experiences, and unique perspectives.

The same goes for our recruitment. We want our team to reflect the world around us and that starts with you hitting apply, even if you are worried you might not tick all of the boxes! We embrace and encourage people from all backgrounds to apply - regardless of race/ethnicity, colour, religion, nationality, gender, sex, sexual orientation, age, marital status, disability, neurodiversity, socio-economic status, culture or beliefs.

If you have accessibility needs that you would like us to know about, please let us know and we'll make sure to design an interview format that works for you.

If you like the sound of all this we'd love to hear from you. Get in touch to find out more about how you can become part of the Zenitech community and growth journey and supercharge your career with us!
Mėnesinis bruto atlyginimas
Bruto/mėn.
  € 2500 - 5570
Vietovė
Kaunas, Kauno apskritis,

Lietuva


Žalgirio g. 90
Nuotolinio darbo galimybė
Laikas
Visa darbo diena
Lankstus grafikas
Kontaktinis asmuo
Dovilė Andriuškevičiūtė

Zenitech creates technology to transform businesses. We work as a strategic technology partner with clients to design, deliver and implement creative technologies that have a real impact on their business – creating new revenues, transforming customer experience and interaction, driving growth, reducing time to market and innovating for the future.
Daugiau jūsų paiešką atitinkančių rezultatų: