431


AEM Developer, Behavioral Health Member Platform
DataArt Ltd


AEM Developer, Behavioral Health Member PlatformDataArt Ltd
Skelbimas

Atlygis/Miestas

Apie įmonę
POSITION OVERVIEW
CLIENT
Our client works in the B2B2C business field and helps customers to live with behavioral health issues.
PROJECT OVERVIEW
DataArt specialists determine the needs of the concerned parties and help improve the client's IT systems.

The key task of the project is to set up a member platform that will help customers access a network of behavioral health providers and facilities. The latter also have to be covered by the customer's medical insurance.

POSITION OVERVIEW
We are looking for an experienced and highly-skilled AEM Developer to join our project team.

TECHNOLOGY STACK
The set of technological tools has to be up to date so that every system can be adapted to the constantly changing requirements of the healthcare industry.
Responsibilities
Leading the technical side of capability development (AEM project architecture planning, designing and evaluating)
Assisting the project's leadership by planning, estimating, and performing risk identification and mitigation for AEM projects
Mentoring and educating other team members
Supporting pre-sales and AEM projects activities from the technical side
Working as a part of a Scrum development team
Taking ownership of feature development
Participating in continuous improvement of the development process
Requirements
General programming language knowledge and practice
Understanding of SOLID, DRY, KISS, and YAGNI principles
Experience with caching and testing
Experience with Git Flow
Knowledge of code quality tools (Sonar, ESLint, etc.)
Understanding the difference between AEM on-prem and AEM as a Cloud
Experience with AEM Backend
Understanding the principles of OSGi (Open Services Gateway Initiative) and development experience using it
Understanding of the OSGi Bundle and lifecycle
Understanding of OSGi Components and Services
Knowledge of and experience working with Sling, Sling Models and Sling Model Exporter, Sling Resource Resolver, Sling Eventing (Sling Jobs, Schedulers), and Sling Servlets
Knowledge of System User and Service Mapper (ACS Commons)
Knowledge of JCR and JCR Repo Structure
Experience using Node
Knowledge of ACL
Understanding the connection between Sling and JCR
Knowledge of Static/Dynamic templates
Knowledge of default AEM Servlets
Knowledge of AEM Agents, AEM Frontend, and AEM Components
Knowledge of the structure of Components
Understanding of Dialog and Design Dialog
Experience with fragments
Knowledge of Content fragments
Knowledge of AEM + React components
Experience working with Dispatcher
Spoken English
Nice to have
Frontend development skills: JavaScript, HTML5/CSS3, and related technologies
Hands-on experience with other Adobe Experience Cloud products (Launch, Analytics, Target, Campaign)
Adobe certification: Architect/Developer-level on Adobe Experience Cloud products
What we offer
• Professional Development:
— Experienced colleagues who are ready to share knowledge;
— The ability to switch projects, technology stacks, and try yourself in different roles;
— More than 150 workplaces for advanced training;
— Study and practise English: courses and communication with colleagues and clients from different countries;
— Support of speakers who make presentations at conferences and meetings of technology communities;
• Health insurance;
• The ability to focus on your work: a lack of bureaucracy and micromanagement, and convenient corporate services;
• Friendly atmosphere, concern for the comfort of specialists, contemporary office space;
• Flexible schedule (there are core mandatory hours), the ability to work remotely upon agreement with colleagues.

Mėnesinis bruto atlyginimas
Bruto/mėn.
  € 7000 - 7600
Vietovė
Lietuva



Nuotolinio darbo galimybė
Laikas
Visa darbo diena
Lankstus grafikas
Kontaktinis asmuo
DataArt DataArt
+37168621230
DataArt is a global software engineering firm that takes a uniquely human approach to solving problems.

DataArt has earned the trust of some of the world's leading brands and most discerning clients, including Nasdaq, Travelport, Ocado, Centrica/Hive, Paddy Power Betfair, IWG, Univision, Meetup and Apple Leisure Group among others.

DATAART IN NUMBERS
• 6000+ professionals.
• 25 years in operation.
• 11+ countries.
• <10% attrition rate.
• 31% women.
• Glassdoor review score — 4.7.
The results of team satisfaction survey 2021:
• 95% of our team members are ready to recommend us as a good employer to their friends;
• 92% of our team members are ready to spend 2+ more years of their career with us;
• 90% are satisfied with their total deal with DataArt.
DataArt ir globāls programmatūras inženierijas uzņēmums, kuram piemīt unikālas spējas sasniegt rezultātus balstoties uz korporatīvas kultūras vērtībām.
DataArt ir nopelnījies uzticamību dažu no pasaules vadošo zīmolu un prasīgāko klientu vidū, tostarp Nasdaq, Travelport, Ocado, Centrica/Hive, Paddy Power Betfair, IWG, Univision, Meetup un Apple Leisure Group.
DATAART SKAITĻOS
• 6000+ profesionāļu
• 25 gadi tirgū
• 11+ valsts
• <10% personāla mainības koeficients
• 31% sieviešu
• Glassdoor vērtējums – 4.7

2021. gada komandas apmierinātības aptaujas rezultāti:
• 95% mūsu komandas dalībnieku ir gatavi ieteikt mūs kā labu darba devēju saviem draugiem;
• 92% mūsu komandas dalībnieku ir gatavi kopā ar mums pavadīt vēl 2+ savas karjeras gadus;
• 90% ir apmierināti ar sadarbību ar DataArt
---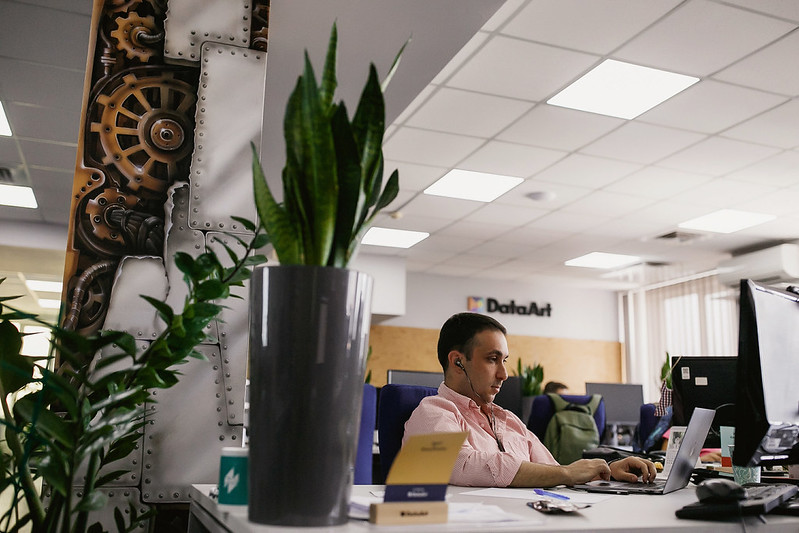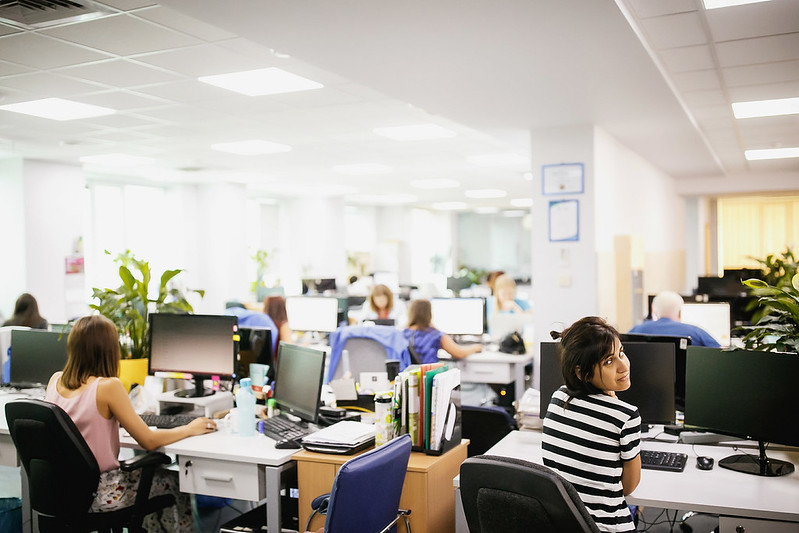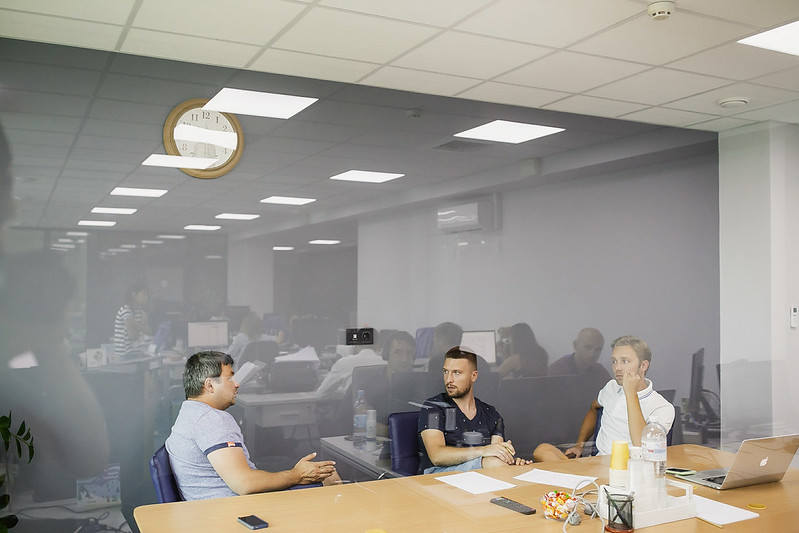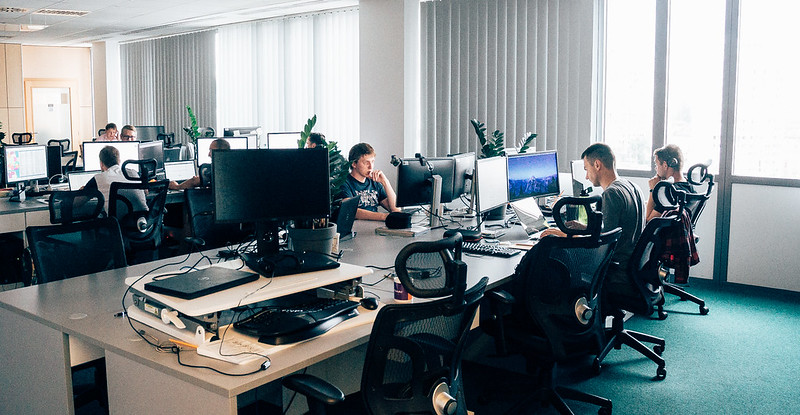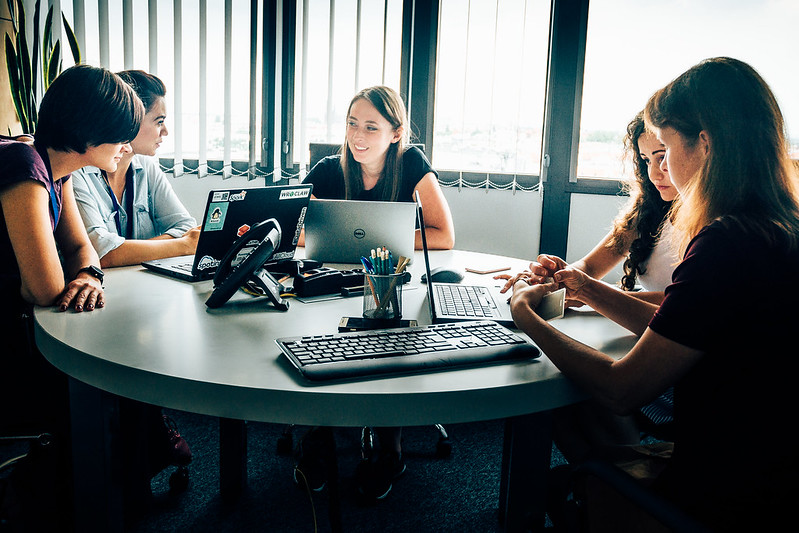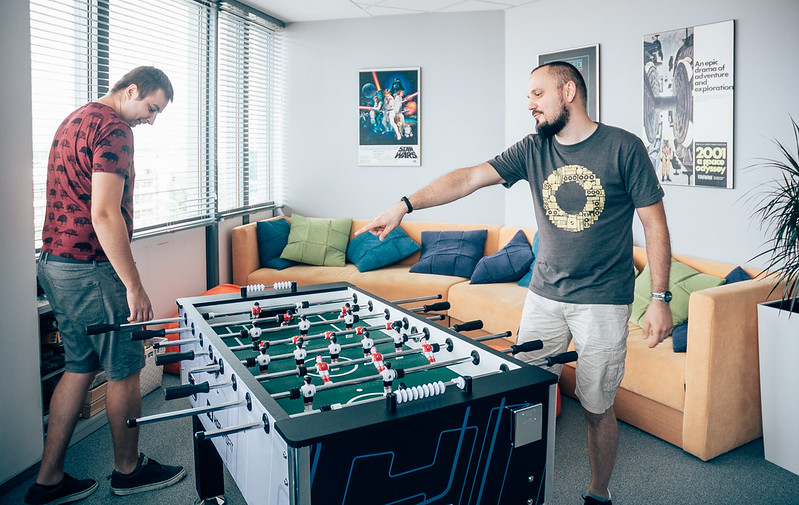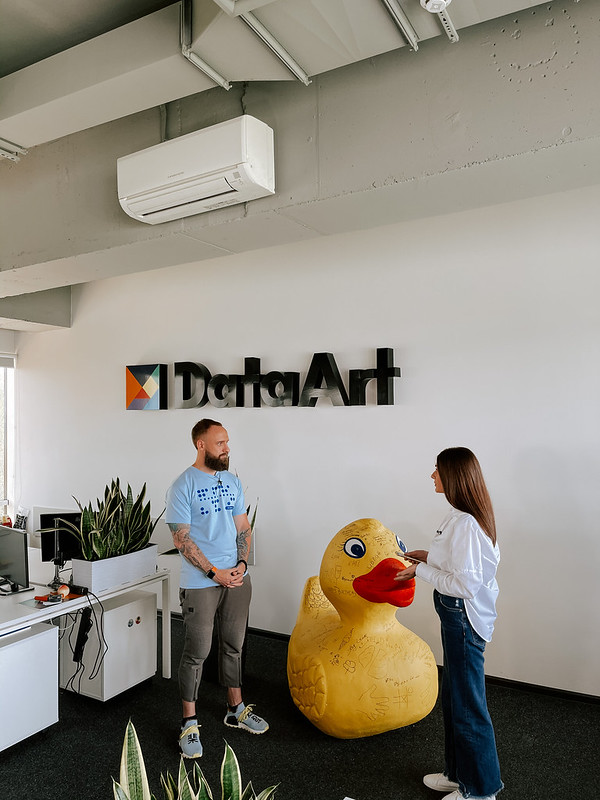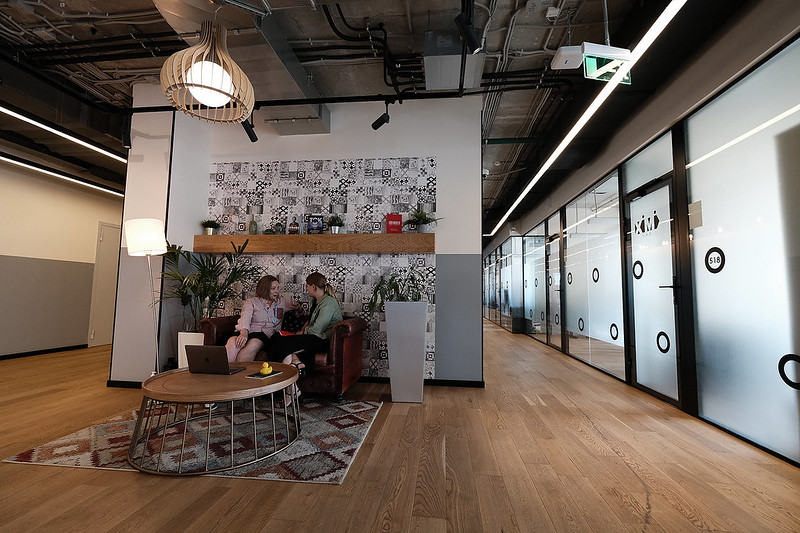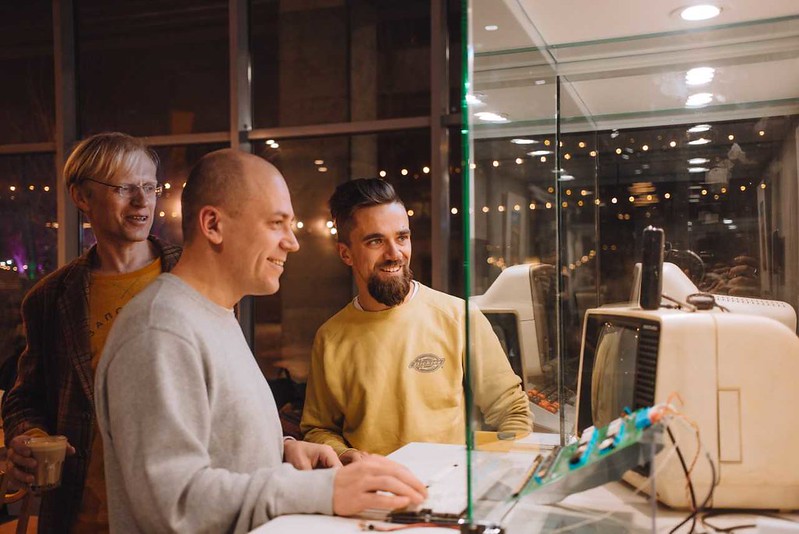 Daugiau jūsų paiešką atitinkančių rezultatų: