402


Financial Business Analyst, Investment Management Services
DataArt Ltd


Financial Business Analyst, Investment Management ServicesDataArt Ltd
Skelbimas

Atlygis/Miestas

Apie įmonę
POSITION OVERVIEW
CLIENT
Our client is one of the world's largest investment funds that manages hundreds of billions of dollars. The company's business is focused on several areas: private equity, venture capital, real assets, investment solutions, and global market strategies.
PROJECT OVERVIEW
DataArt specialists work on the project in several areas related to the core business of the client. We are helping to develop a decision support system for investment analysts. The project includes development, optimization, and speeding up applications and databases.

TEAM
The project team consists of 20 people on the DataArt side and 15 people on the Client's side that are divided into 3 Scrum teams (consisting of .NET developers, QAs and BAs).
POSITION OVERVIEW
We are looking for a highly experienced Financial Business Analyst to work on high-level business cases with clients from financial services.
The candidate must be an effective communicator as he/she will have to establish direct connections between business users and the team (and develop trust).

Core responsibilities include communication with business users and with the architect to develop specific solutions (both on the user and technical sides).
Responsibilities
Organize effective collaboration between business owners and the project team
Analyze existing business processes and determine business and operational objectives
Analyze, document and manage requirements through the full project lifecycle
Write user stories and user acceptance specifications
Requirements
Bachelor's Degree in Computer Science or a related field
4+ years of experience as a business analyst
Financial services industry experience, knowledge of basic terms, key standards and an understanding of loans
Understanding of business processes
Ability to translate business needs into software and operational requirements, document and analyze requirements and propose possible solutions
Thorough understanding of the Software Development Life Cycle
Excellent verbal and written communication skills
Experience in facilitating effective interaction between the project team and the customer
Participation in planning, dispute resolution, and risk evaluation
Experience in querying and analyzing data in relational databases (MS SQL, Oracle, etc.)
Verifying implemented products as per requirements
End-user product training
Highly motivated, self-driven, and able to work well independently and in a team
Good English
Nice to have
Experience in writing specifications and drafting user interfaces
Experience in preparing requirements for internal/external data feeds mastering
Experience in diagramming using BPMN notation
Requirements management during the development cycle, knowledge of project life cycle models
Business processes modeling, knowledge of notations and methodologies
Understanding and using the techniques for identifying requirements
Ability to convert vague and unstructured information into distinct requirements
Familiarity with wireframing tools
What we offer
• Professional Development:
— Experienced colleagues who are ready to share knowledge;
— The ability to switch projects, technology stacks, and try yourself in different roles;
— More than 150 workplaces for advanced training;
— Study and practise English: courses and communication with colleagues and clients from different countries;
— Support of speakers who make presentations at conferences and meetings of technology communities;
• Health insurance;
• The ability to focus on your work: a lack of bureaucracy and micromanagement, and convenient corporate services;
• Friendly atmosphere, concern for the comfort of specialists, contemporary office space;
• Flexible schedule (there are core mandatory hours), the ability to work remotely upon agreement with colleagues.

Mėnesinis bruto atlyginimas
Bruto/mėn.
  € 3500 - 4170
Vietovė
Lietuva



Nuotolinio darbo galimybė
Laikas
Visa darbo diena
Lankstus grafikas
Kontaktinis asmuo
DataArt DataArt
+37168621230
DataArt is a global software engineering firm that takes a uniquely human approach to solving problems.

DataArt has earned the trust of some of the world's leading brands and most discerning clients, including Nasdaq, Travelport, Ocado, Centrica/Hive, Paddy Power Betfair, IWG, Univision, Meetup and Apple Leisure Group among others.

DATAART IN NUMBERS
• 6000+ professionals.
• 25 years in operation.
• 11+ countries.
• <10% attrition rate.
• 31% women.
• Glassdoor review score — 4.7.
The results of team satisfaction survey 2021:
• 95% of our team members are ready to recommend us as a good employer to their friends;
• 92% of our team members are ready to spend 2+ more years of their career with us;
• 90% are satisfied with their total deal with DataArt.
DataArt ir globāls programmatūras inženierijas uzņēmums, kuram piemīt unikālas spējas sasniegt rezultātus balstoties uz korporatīvas kultūras vērtībām.
DataArt ir nopelnījies uzticamību dažu no pasaules vadošo zīmolu un prasīgāko klientu vidū, tostarp Nasdaq, Travelport, Ocado, Centrica/Hive, Paddy Power Betfair, IWG, Univision, Meetup un Apple Leisure Group.
DATAART SKAITĻOS
• 6000+ profesionāļu
• 25 gadi tirgū
• 11+ valsts
• <10% personāla mainības koeficients
• 31% sieviešu
• Glassdoor vērtējums – 4.7

2021. gada komandas apmierinātības aptaujas rezultāti:
• 95% mūsu komandas dalībnieku ir gatavi ieteikt mūs kā labu darba devēju saviem draugiem;
• 92% mūsu komandas dalībnieku ir gatavi kopā ar mums pavadīt vēl 2+ savas karjeras gadus;
• 90% ir apmierināti ar sadarbību ar DataArt
---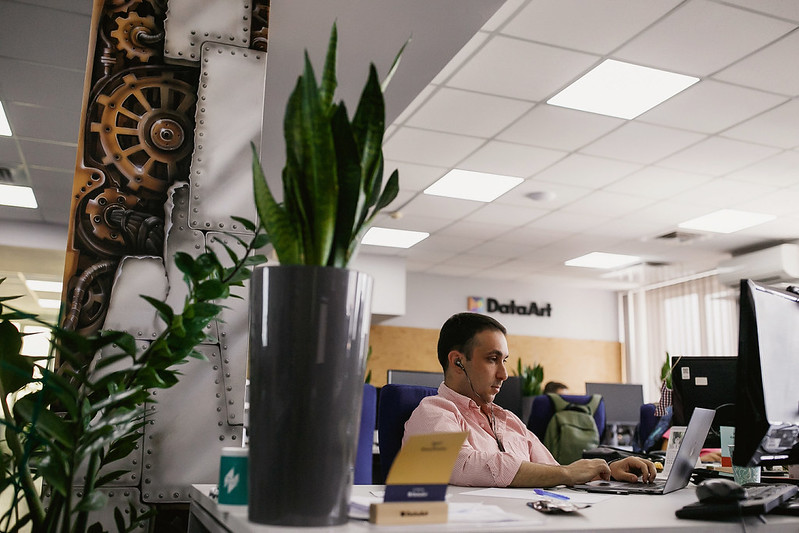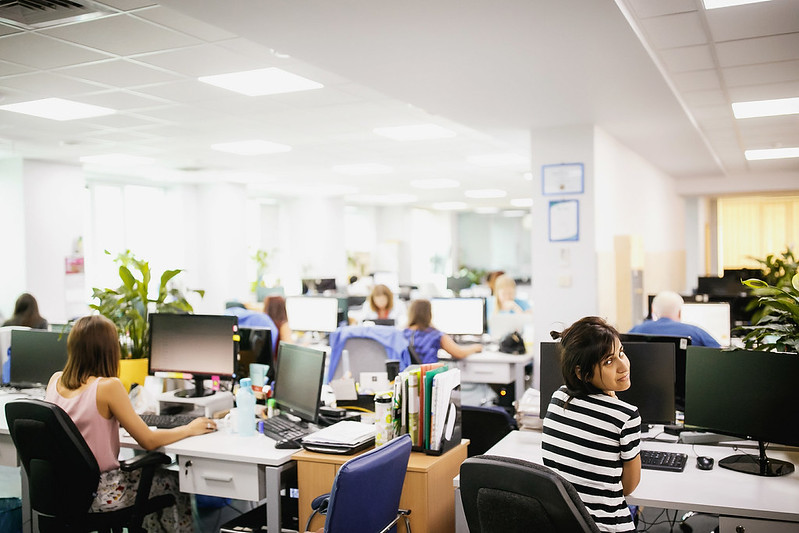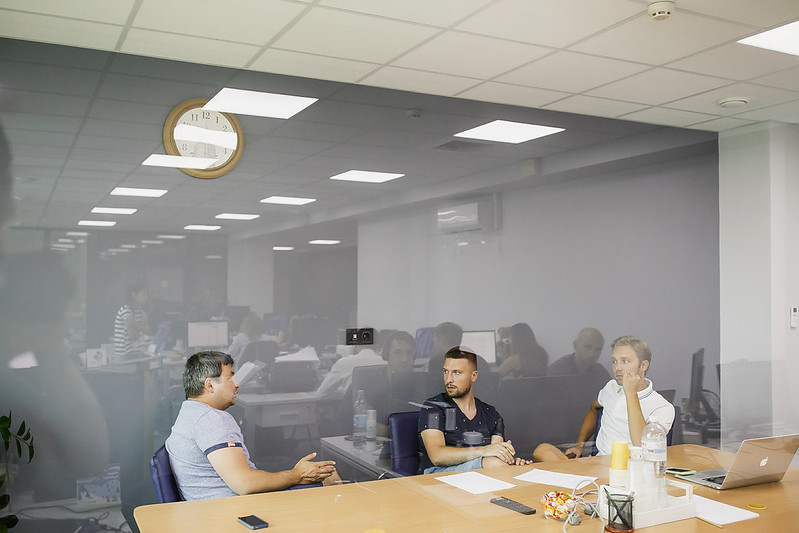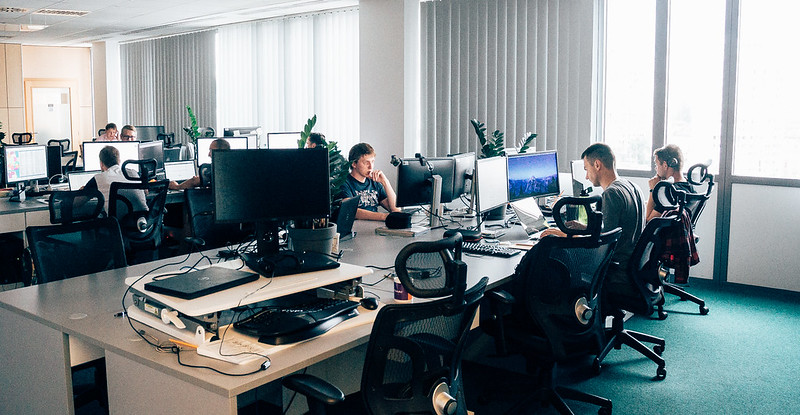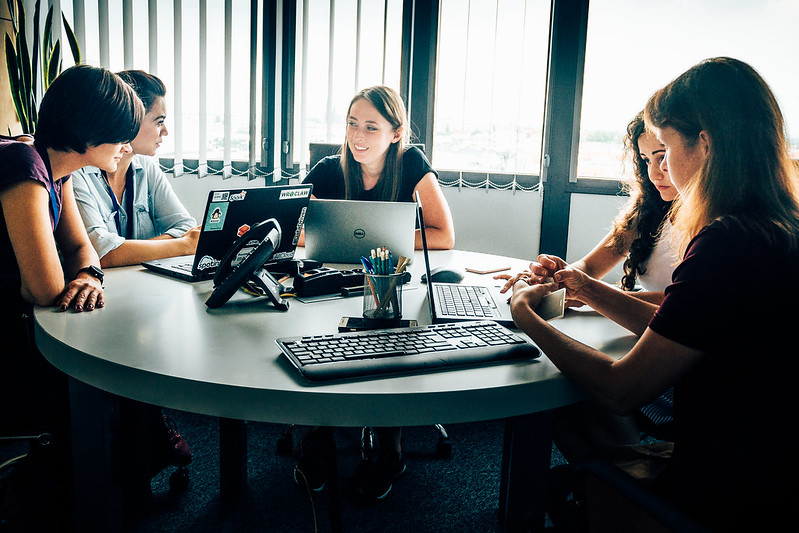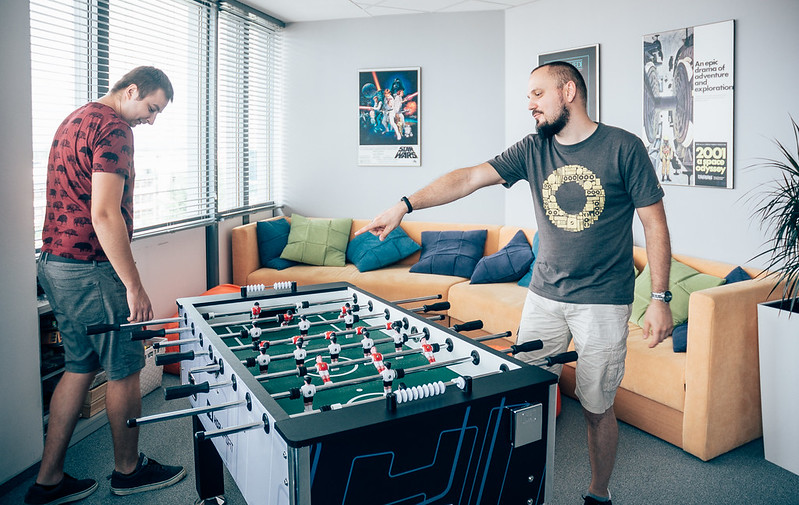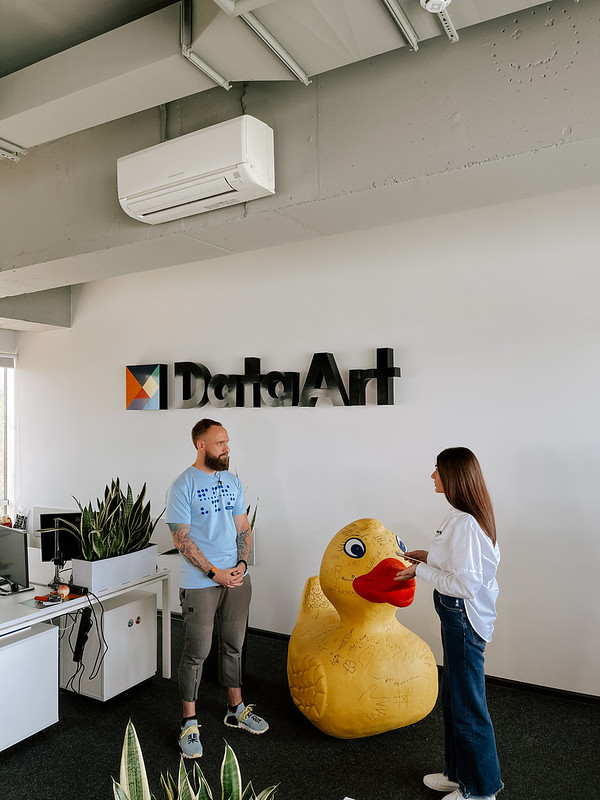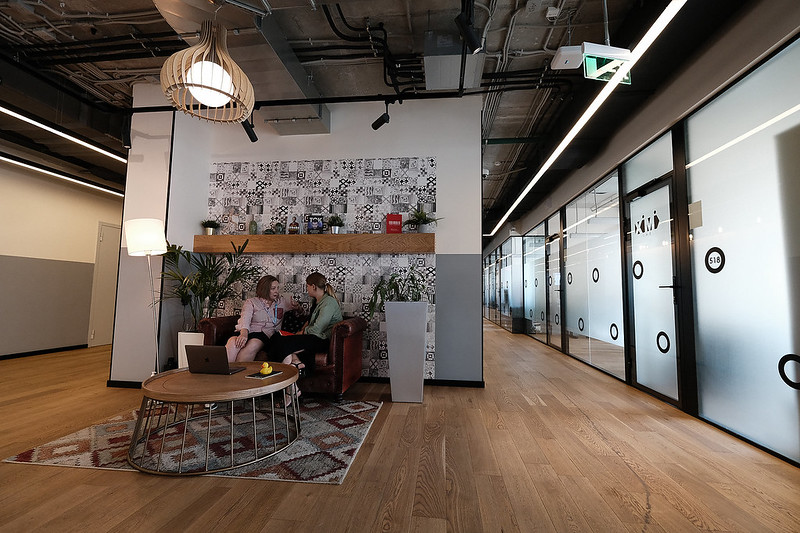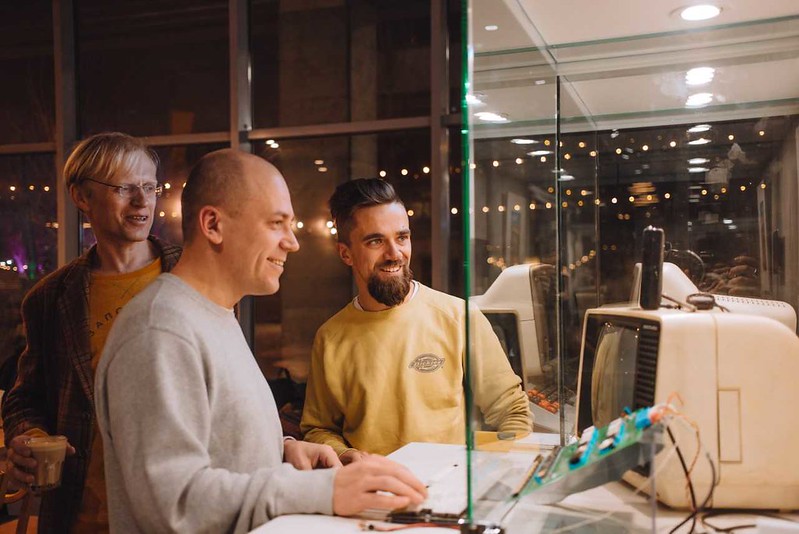 Daugiau jūsų paiešką atitinkančių rezultatų: