555
Подробности

Основная информация

Компания
Area
Do you like the game of a solution architect – always focusing on complex architectural decisions while balancing the pros and cons in the current context? Are you enthusiastic about Domain-Driven Design? Are you ready to embark on a journey where we transform our current IT landscape into a Microservice-based architecture? If your answer is yes, then you are the solution architect we are searching for.
You will be part of the Retail Investment tribe, where our mission is to make it easy for our customers to invest and empower our advisors to offer the best-in-class investment advice through simple, high-quality solutions. We have chapter of solution architects in the tribe with colleagues in Denmark, Lithuania, and India. The architect chapter provides the day-to-day work of realizing the architecture guidelines provided by the enterprise architects.
As a solution architect, you will be working in a squad with business and IT people to translate business knowledge into software models through different Domain-Driven Design techniques. You will participate in defining interface descriptions, architecture, cloud design, and API contracts providing your technical insights, guidance, and solution architectural skills to achieve a business outcome efficiently.
We need a person who is willing to take technical responsibility for the current and especially the future state of our solutions and architecture. The ideal candidate would be an experienced solution architect with a solid understanding of Domain-Driven Design principles, distributed systems, event-driven architecture, container-based development. A bachelors degree (or higher) in Computer science could be your educational background – for instance with a TOGAF certification or similar.
You will:
Design, implement and document solution and integration architectures
Support the squad in defining the architecture on a user story level and refine backlog
Evaluate impact of design decisions on solution level
Ensure architecture compliance with enterprise architecture standards and guidelines
Support solution design by actively engaging, providing feedback on designs, and facilitating knowledge sharing between tribes
Act as a sparring partner for developers and lend a hand in development when feasible
Promote, advocate and refine best practices for software engineering
About you:
3+ years proven history working as an IT architect
Substantial experience in the modelling business
Significant insight into the approach of Domain-Driven Design
Good technical skills in cloud-based development, including hands-on experience with tooling
Solid analytical and problem-solving skills
Great collaboration, communication, and diplomatic skills
Advanced English language skills
We offer
Monthly salary range from 4960 EUR to 7440 EUR gross (based on your competencies relevant for the job).
Additionally, each Danske Bank employee receives employee benefits package which includes:
Growth opportunities: professional & supportive team, e-learnings, numerous development programs; (incl. professional certificates); 100+ professions for internal mobility opportunities.
Health & Well-being: a diverse, inclusive, work & life balance work environment; health insurance from the first day of employment; mental well-being practices; partial psychologist counselling compensation; silence and sleep zones at the office; game rooms.
Hybrid working conditions: home office budget (after the probation period); modern Danske Campus workplace developed with anthropologist for the best employee experience.
Additional days of leave: for rest, health, volunteering, exams in higher education institutions, and other important activities. Moreover, for seniority with Danske Bank.
Monetary compensation package: accidents & critical diseases insurance; financial support in case of unfortunate events, travel insurance; IIIrd Pillar Pension Fund contribution.
Additional days of vacation
Health insurance from the first day of employment
Third pillar pension fund
Free parking & charging ports - cars, bicycles, e-scooters
Брутто-зарплата в месяц
Брутто/мес.
  € 4960 - 7440
Место работы
Vilnius, Vilniaus apskritis,

Литва



Контактное лицо
Kim Jakobsen
+45 20999361
In Danske Bank Lithuania we gathered smart, innovative and open colleagues with can-do mindset, who are reimagining banking services and creating an ingenious product portfolio, and at the same time – ensure smooth daily operations of the entire Danske Bank Group.

Consider us as "the engine of the bank" – while we do not provide banking services to customers in Lithuania, we are the brain and muscle behind many of Danske Bank's services to our global customers. Our high-quality delivery and can-do approach led us to becoming a strategic site for Danske Bank, an international community of 22,000+ colleagues worldwide.

Danske Bank Lithuania is Danske Bank's strategic unit, providing finance, IT and global business services to serve our customers worldwide. We are on a journey to push the banking boundaries and make constant improvements in how we operate. We aim to do this by combining the best of two worlds: the strengths of what Danske Bank has built over 150 years and the approach of start-ups to what we are going to create in the future.

We see diversity as our potential, and the cornerstone of our company's success, that will ensure our continued competitiveness and innovative strength.

We try to create an inclusive workplace where differences are our strengths and where people feel valued and can realise their full capabilities.

Because of that, the critical focus point for us is to be able to recruit, develop and retain employees without attaching any specific labels to them.
---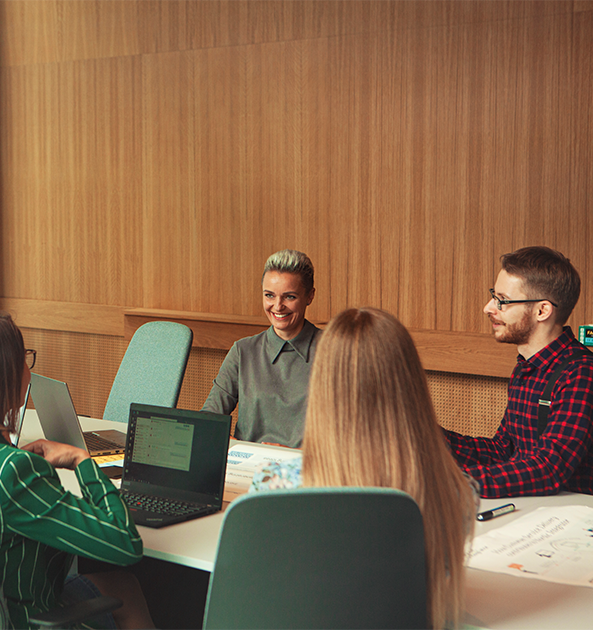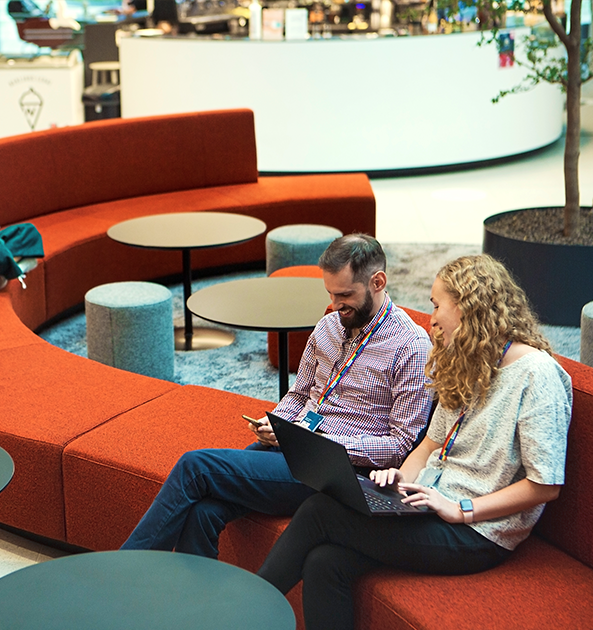 ---
Похожие объявления о вакансиях