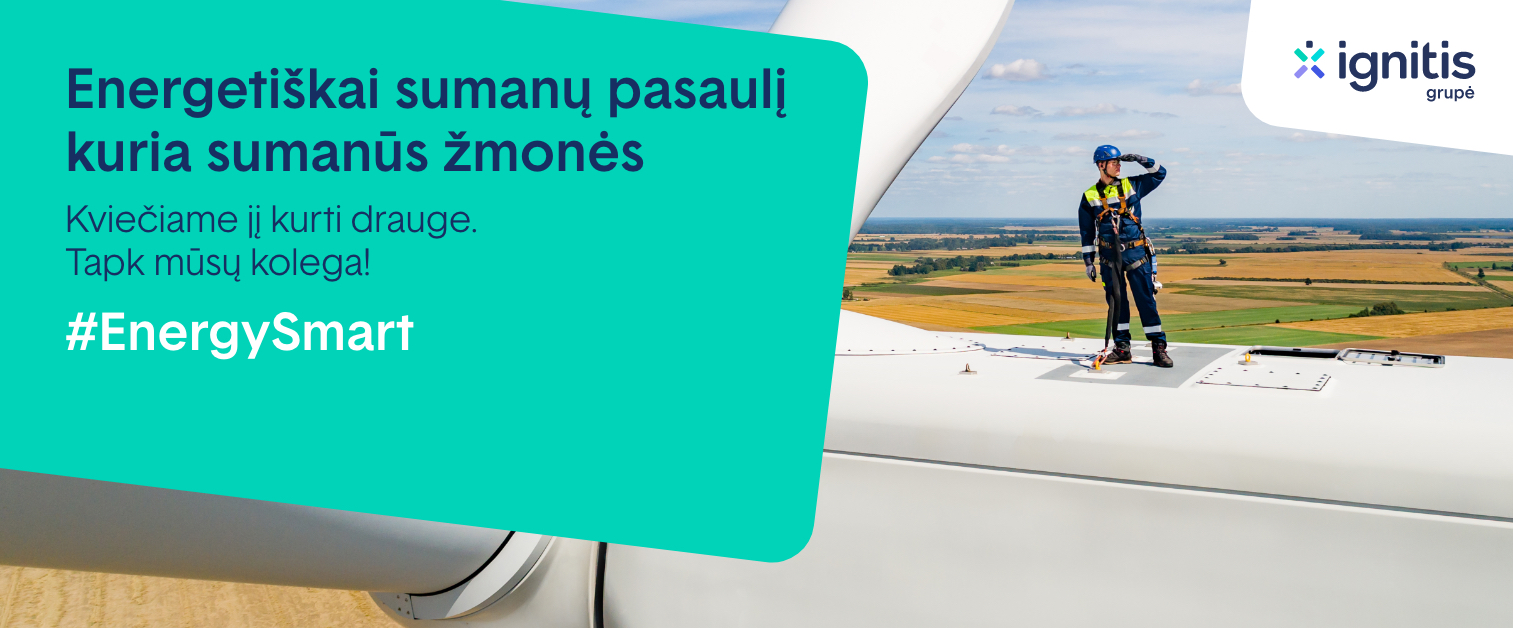 Подробности

Основная информация

Компания
Do You want to be part of "Ignitis grupės paslaugų centras"?
We are looking for a colleague, who would join the ETL/DATA developers team and help us take care of Data solutions. Advanced data analytics will be one of our key sources of global competitive advantages. We are inviting you to be a part of our freshly formed DWH team while developing "Ignitis" Group Data Warehouse (DWH) and Business Intelligence (BI) solutions! We value openness, partnership is our strength, and responsibility makes us a great team. If all this speaks to you, we would like to invite you to join us.
Your key areas of responsibilities will be:
Designing maintainable technical solutions;
Integrating data from different sources;
Data modeling and development of ETL packages;
Assisting Data Analyst team in defining possible solutions;
Creating and documenting technical solution specifications from business specifications;
Maintain existing product and third-party ETL solutions.
We expect that You:
Have a degree in Computer Science, Statistics, Mathematics, or a similar field
Are acquainted with SQL (T-SQL, PL/SQL);
Are able to model and communicate solutions to both technical and business side;
Are exceptionally attentive to detail;
Are able to work as part of a team and will be keen to learn.
Bonus points for
Work experience and knowledge of ETL, SSIS and Power BI report development;
Knowledge how to manage source code using GIT;
C# programming skills;
Experience working Agile.
As part of our team You:
Will have an opportunity to participate in development of long-term and unique projects of national importance;
Will grow your competence while working with the professionals in the field;
Will participate in internal and external training programmes;
Will not only be able to observe how innovations come to life, but also initiate changes yourself by contributing your knowledge and experience towards creating an Energy Smart world;
Will receive benefits package (health insurance/pension plan, flexible work time, etc).
About us:
Ignitis Group is one of the largest international utilities and renewable energy group of companies in the Baltic region. The companies of the Group produce, supply and distribute energy as well as operate all services required to make the world energy smart.
One of its companies is Ignitis Grupės Paslaugų Centras, an internal service centre providing IT, public procurement, accounting, human resources management, legal, communication and client services to all companies of the Group.
www.ignitisgrupe.lt
Похожие объявления о вакансиях
AML Analyst in EDR Corporates Team
Senior Game Designer
MS SQL Solution Developer in Financial Steering