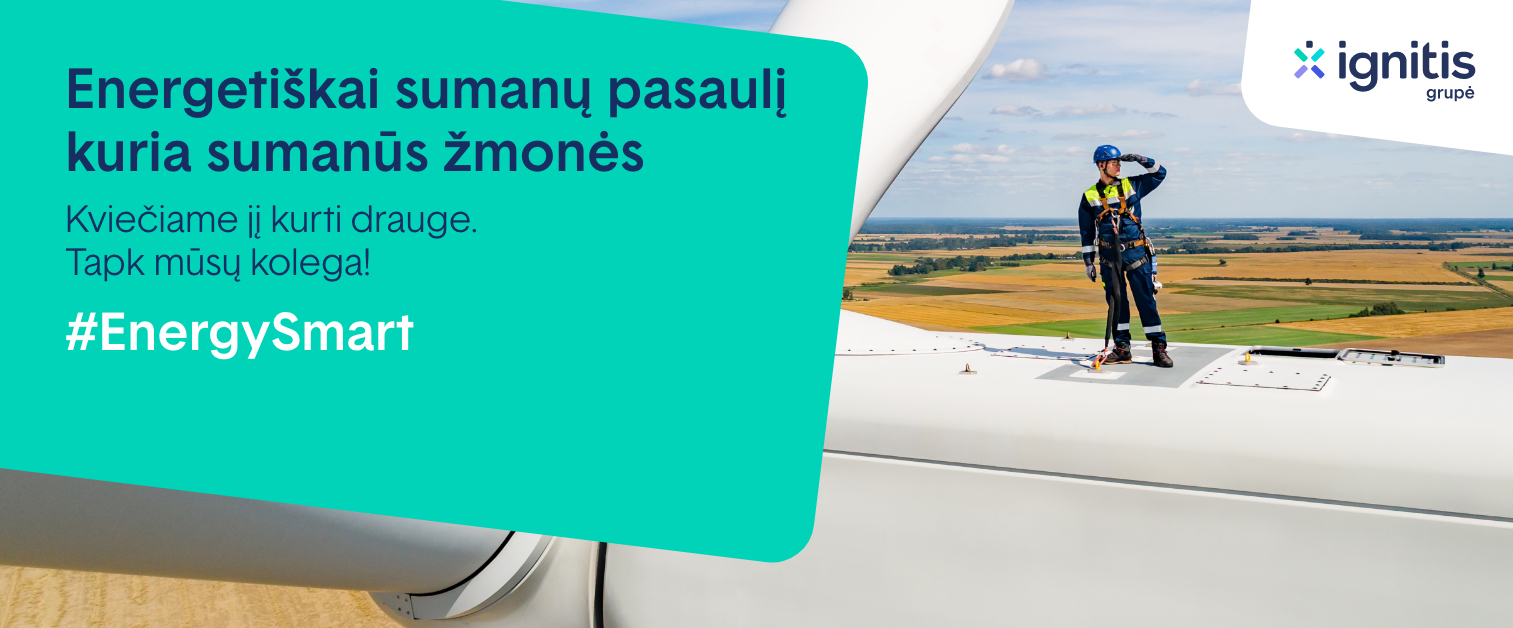 Подробности

Основная информация

Компания
Do You want to be part of "Ignitis grupės paslaugų centras"?
We operate and innovate on a large scale – a team of 180+ talented IT people manages a portfolio of 80+ applications which require active maintenance, renewal and refactoring. Each year we implement 450+ changes and deployments to production environment. We are not stuck in legacy applications world – we run agile development teams creating new software solutions for new business opportunities. We value openness, partnership is our strength, and responsibility makes us a great team. If all this speaks to you, we would like to invite you to join us.
Your key areas of responsibilities will be
Manage IT projects or complex IT changes in Ignitis Group within budget, schedule and scope;
Ensure adequate project documentation, resource and risk management and effective communication with stakeholders;
Manage the day-to-day project activities and resources and chairs the project management team meetings;
Motivate project team and colleagues, establish relationships with different stakeholders within Ignitis Group;
Report on project success criteria results, metrics, test and deployment management activities;
Prepare estimates and detailed project plan for all phases of the project;
Ensure project deliverables translate into business benefits;
Understand interdependencies between technology, operations and business
Adhere to project management best practices and methodologies followed in Ignitis Group.
We expect that You:
Have 5+ years of project management experience, including tracking and planning projects;
Have experience and expertise applying project management techniques and methodologies (PMI, PRINCE2, AGILE) in IT projects;
Have PMP, IPMA or equivalent certificate;
Have strong experience presenting to executive sponsors and demonstrated communication skills - both written and oral with technical and non-technical staff, all levels of management;
Are proactive leader with negotiation skills (negotiating vendor contracts etc.) and can effectively collaborate and solve problems at different stakeholder levels;
Have ​​​excellent leadership, are well organized and able to delegate, assign and manage tasks within project team;
Have analytical thinking, result orientation, great planning skills, sense of responsibility, ability to cope with a lot of information simultaneously;
Are open to learn and apply new technologies, are self-motivated, decisive, with the ability to adapt to change and competing demands.
Have experience working both independently and in a team-oriented, collaborative environment.
As part of our team You:
Will contribute towards creating unique energy projects of national importance with your knowledge and experience
Will have an opportunity to take up unique challenges specific to the energy sector together with a team of professionals
Will have an opportunity to work with the newest technologies
Will not only be able to observe how innovations come to life, but also initiate changes yourself by contributing your knowledge and experience towards creating an Energy Smart world
Will receive benefits package (health insurance/pension plan, flexible work time, etc).
yra nuo 2500 iki 3599 EUR (neatskaičius mokesčių). Konkretus darbo užmokestis siūlomas atsižvelgiant į darbo patirtį ir kompetenciją. Prie darbo užmokesčio gali būti mokama kintamoji atlygio dalis.
About us:
Ignitis Group is one of the largest international utilities and renewable energy group of companies in the Baltic region. The companies of the Group produce, supply and distribute energy as well as operate all services required to make the world energy smart.
One of its companies is Ignitis Grupės Paslaugų Centras, an internal service centre providing IT, public procurement, accounting, human resources management, legal, communication and client services to all companies of the Group.
www.ignitisgrupe.lt
Похожие объявления о вакансиях
Senior Project Manager (Vilnius/Kaunas)

SEO Specialist / Project Manager

Ekspertas I Tarptautiniai projektai