829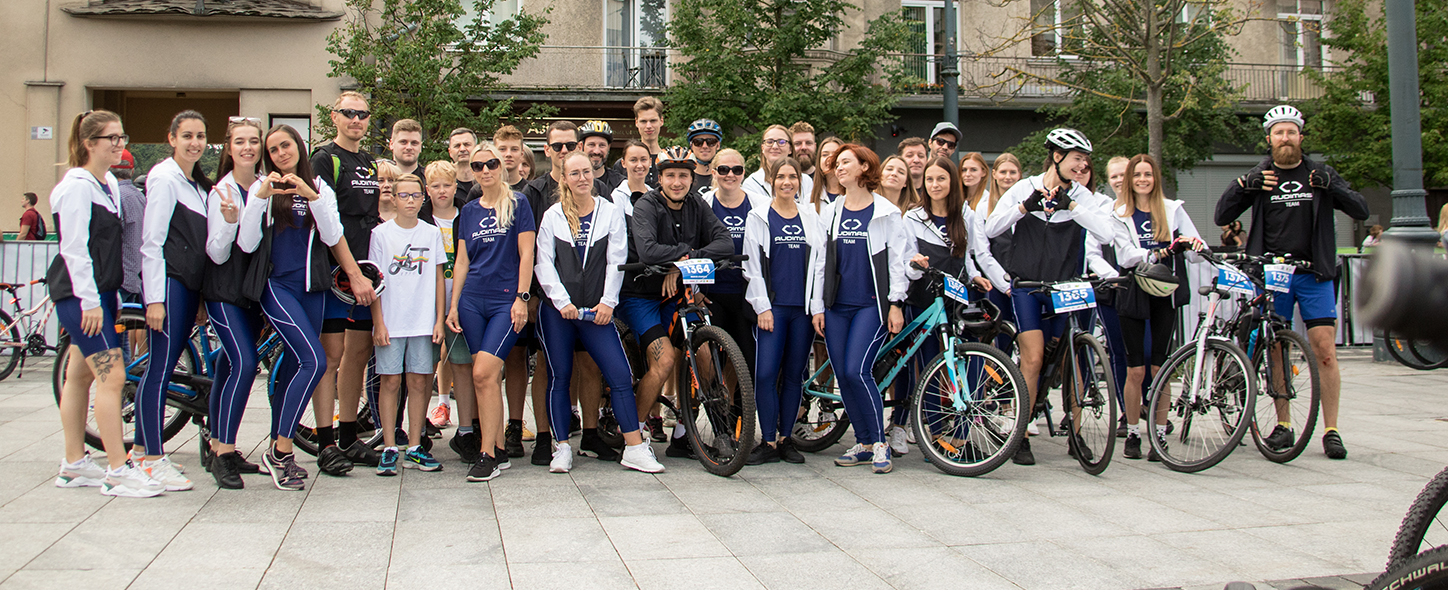 Подробности

Основная информация

Компания
At Audimas Brand we cater to people who seek a balanced, conscious, and active lifestyle, specializing in high-quality activewear created in a four-season country.
As we have entered to our new phase, we are looking for an enthusiastic colleague - Head of Marketing to join our dedicated and talented team. In joining our national Lithuanian brand, you will have an opportunity to participate in various processes and contribute to decision making. You'll be empowered to unleash your creativity and work hands on, together with your team creating and executing our marketing and communication strategy, drive overall branding and image forming.
Our offices are in Vilnius and Kaunas, and we offer a possibility to add remote work.
In your role you will:
craft marketing strategies for the Brand in line with the overall Brand strategy and vision; organize and monitor their implementation;
prepare annual marketing plans, create a marketing calendar of campaigns and events, set and monitor the marketing budget, analyze the market and competitors;
ensure that quantitative, qualitative, and procedural goals are reached and brand awareness/recognition, market share and sales are increased;
lead, train, motivate and evaluate members of the marketing and visual merchandising team as well as outside marketing partners, set, monitor and report on team goals;
design branding, positioning, and pricing strategies together with CEO;
ensure the Brand message is strong and consistent across all channels and marketing efforts (stores, e-shop, partners, events, email campaigns, web pages and promotional material);
support the omnichannel approach and strongly align with Head of Sales;
strongly liaison with Sales, Product Management and Merchandise Management teams;
guarantee visual merchandising concepts and execution in line with the Brand strategy and vision; keep up to date with newest developments in the field;
initiate market research and analyze data, determine customer personas, behavior, trends etc.;
work out market entry and product launch marketing plans nationally and internationally together with CEO;
monitor competition (acquisitions, pricing changes and new concepts, products and features etc.);
organize company and customer events, shows etc. together with Executive Assistant;
execute any task related to the Brands business and one-time tasks assigned by Executive Brand Director.


We expect that you:
hold a higher education in marketing;
have excellent command of English language;
have at least 3 years of managerial experience in marketing;
have knowledge of retail management, knowledge of product properties and management;
are a strategic thinker and an excellent negotiator;
have strong organizational, computer skills;
have a driver's license.
We offer:
opportunity to carve out a career path with a high-growth company;
friendly and professional team of leaders and colleagues;
constant exposure to opportunities for professional growth;
freedom and responsibility to think of solutions and make decisions;
access to active / leisure clothing and accessories through an employee discount program;
compensation variable depending on experience;
3500 - 4000 eur monthly salary gross based on qualifications and skills.
Похожие объявления о вакансиях